Buying Wigs Online: 5 Tips To Keep In Mind
With wigs becoming increasingly popular (read our past blog post to find out why) it's easier than ever to buy a wig online and also more convenient especially in a Covid-19 world when salons aren't as easily accessible. But as easy as it is, it's also not unheard of that people are unfortunately getting scammed into buying poor quality wigs. To help you out, we've put together some of the things to look out for when buying wigs online to help keep you away from potentially shady dealings.
Know What You Want
Whether you've bought a wig online before or are completely new to it, with so much choice available the task can be daunting. A good way to start is by figuring out what type of wig you want. Consider things like colour, length and style–full or half wig? Lace front? Maybe it's a closure you're after.
Regardless, having an idea of what you're after will help streamline the shopping process making it less likely for you to get caught out buying something you didn't want.
It also helps to know how you will be attaching your wig. There are a lot of attachment methods available and most wigs come with clips, combs or bands attached. Whilst these are the more common attachment methods, they can often damage hair. Buying a wig without these and instead opting to use a product like The Wig Fix can be better for your natural hair in the long run. Created by The Renatural, The Wig Fix is a silicone headband designed to protect your edges and also keep your wig secured. After all, nobody wants their new wig flying off with a slight breeze. You can purchase yours through The Renatural website.
Check The Reviews
Most websites will have a built-in review section and if they do, see if they're verified by real customers. This will generally give you a good idea of whether a company can be trusted.
However make sure you don't just rely on these as unfortunately, these reviews might be false. To be on the safe side, Google the brand for reviews on blogs or YouTube to hear what other people have to say. 
Don't Be Swayed By Grades
Hair grades were created to help categorise the hair used for wigs and other types of extensions by quality. These primarily apply to human hair wigs only and are as follows from lowest to highest quality:
3A, 4A, 5A, 6A, 7A, 8A, 9A 10A
Whilst hair grades are good to note to give you an idea of the quality of the wig you're considering, don't take these as gospel. Hair grades aren't regulated meaning anyone could call a low-quality wig a 10A quality wig. To find out more about hair grades and how they work, read our blog post on the subject: Understanding Human Hair Grades - What Are They And What Do They Mean?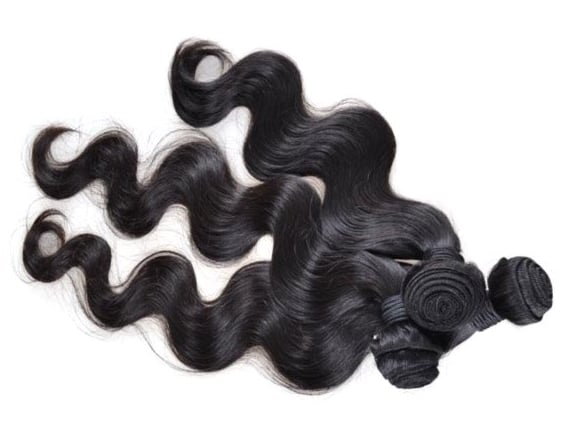 Image | Hair Bundles via Unique Creations By Nat


Don't Be Afraid To Ask Questions 
Any reputable wig seller should have a dedicated customer service team on hand to help you out. Whether that's through email, live chat, phone or social media, this should be easy to find on a trustworthy website.
Reach out to the company and ask them any questions you might have. If they're a reputable seller, they should have no issues answering your queries thoroughly, politely and in a timely manner if they're trustworthy.
Trust Your Gut
Sometimes instinct will prevail and a wig company, maker or seller might give you bad vibes. If you've done all of the above and still aren't completely convinced, keep looking for other places to purchase from. It's always better to be safe than sorry.
 What are your top tips for shopping for a wig online? We'd love to know so tell us in the comments.
---
---